By Marci Becking
CHIPPEWAS OF GEORGINA ISLAND FIRST NATION – A resolution was passed at the Anishinabek Nation Grand Council Assembly in Chippewas of Georgina Island First Nation that gives authority to the Health Department at the Anishinabek Nation head office to proceed with negotiations with Canada and Ontario in regards to asserting Anishinabek jurisdiction over health.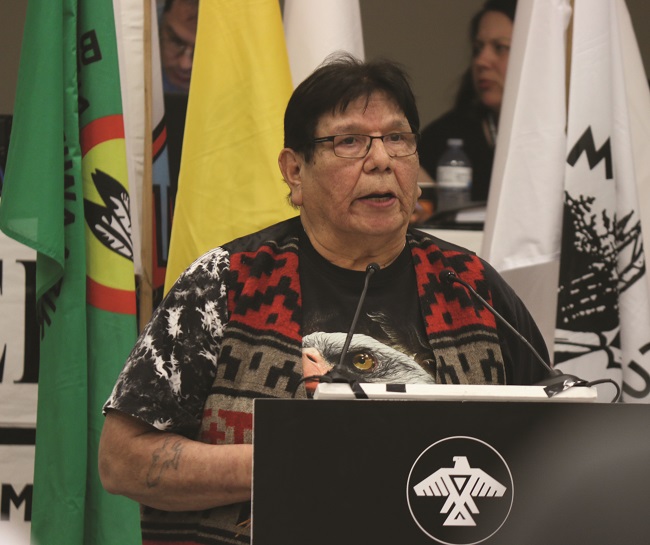 "Our people are tired of the way things are now with waiting for things such as eye glasses, braces and dialysis machines," says Tom Bressette, champion for Health Transformation. "We need to do this for our people."
The plan for Health Transformation will have no impact on the fiduciary duty of the Crown, no impact on Aboriginal Title Rights and Treaty Rights, and is without prejudice to any self-governing agreements or court proceedings.
First Nations health contribution agreements will be protected and enhanced. There will be an increased community-level flexibility in spending decisions to meet the First Nation's needs and priorities.
Anishinabek Nation Health Director Jamie Restoule says… Read More